Here are some photos that I have of Cynthia Garza the singer of Grupo Huracan. As soon as I get some more pictures I will post them.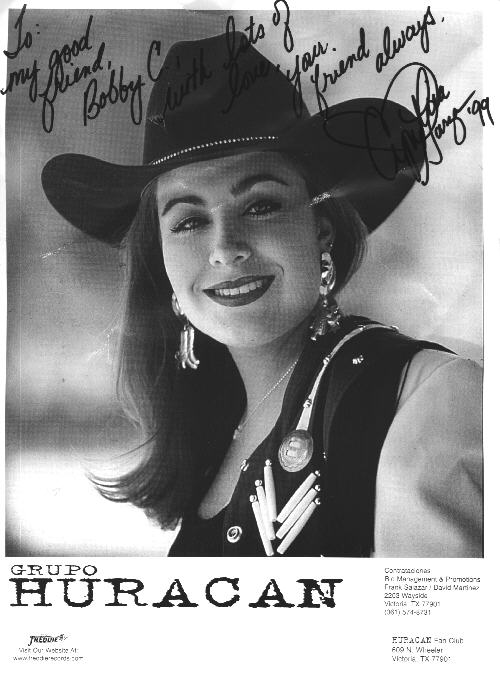 This is my personal favorite. If it looks messed up..It is. Don't get me started in what I think of the Post office.
2 Lovely Ladies.
Cynthia and Letty Guval
Cynthia and M. Salgado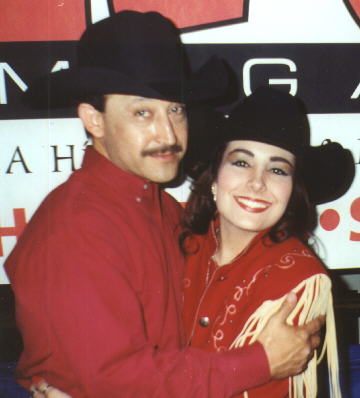 The Cowboy Cumbia man himself. Javier Molina and Cynthia at the TEMA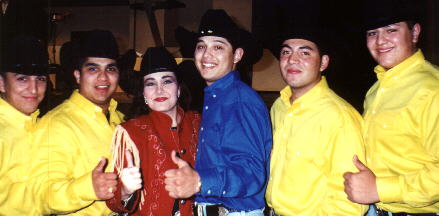 Cynthia and Carlos y Los Cachoros
| | |
| --- | --- |
| | |
| Javier y Cynthia at TTMA. Courtesy of Rachel | What a pretty smile |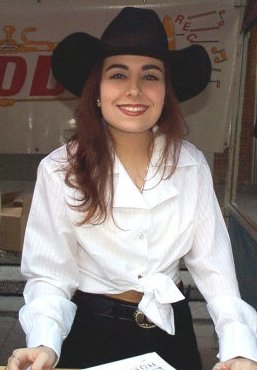 Courtesy of El WebJefe
Any comments, suggestions or questions can be E-Mailed to me below.

Return Often cause this site is always

Under Construction