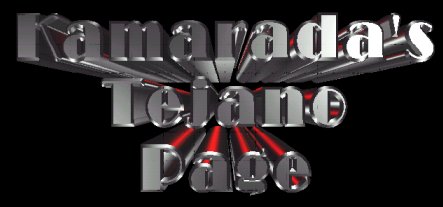 Picture Page
3
Please give the photos time to load..they are well worth the wait.
The above and below were given to me by Tejano Live magazine. The above is a collection of shots that were taken during the filming of Bobby Pulido's latest video. It was shot here in San Antonio on Kelly A.F. Base. Below is a collection of shots taken in Monterey Mexico during Intocable's return to Mexico.
I hope you have enjoyed these pictures, it was a great pleasure being able to bring them to you. Be on the look out for the Tejano Live magazine which will hit your favorite music stores and clubs in the near future.
The following photos were taken at the National Council of La Raza in Houston Tx last month. They were given to me by Lucy Moreno. Boy I can't believe all this great talent was together on stage at the same time! Thanx 4 the pix Lucy!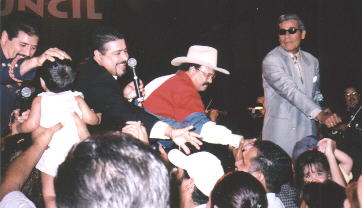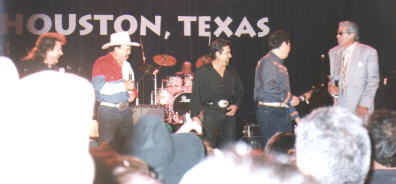 This next picture I dedicate to my good friend La Mera Mera!

Any comments, suggestions or questions can be E-Mailed to me below.

Return Often cause this site is always

Under Construction

Anything with my logo

on it was either taken or created by me. Please don't use on another site without atleast asking me.