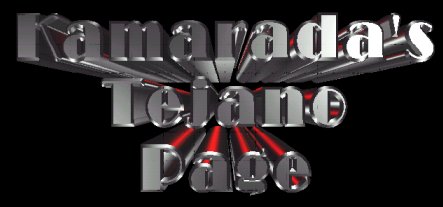 Thumbnails Page
2
You know how it's done, just click on the image you wanna see and you'll get a bigger image.May I suggest that you right click on the picture and open it in another window so that you don't need to hit the back feature and get that banner again.
I want to dedicate this next section to Tanya Nicole whom brought my attention to this young and talented group. You either love them or you don't , but no1 can deny the fact that they have alot of talent, energy and heart. Ladies and Gentlmen I give you.....
Los Chavalozz
Ram Herrera
I actually got the great chance to be in attendence at Ram Herrera's CD release party, and these are the only pix I have to show from it. I'm sure you can imagine how upsetting that is. Well I had a blast anyways...the music off of his new cd is awesome as it always is. I met alot of interesting people and just had a great time. I'd like to thank Mark Grado for all his kindness...and Bro the next time Johnny Ramierez calls you that name...I'll have sum1 swipe his ugly Converse zapatos. U got class Mark...jealousy is such an ugly thing..LOL
| | | |
| --- | --- | --- |
| | | |
| Ram up close. Man that bites! | 2 of the guys from Los Chavalozz played with Ram at his party | Ram singing at the party. |


I sat next to David Marez and his beautiful date all night. This is another up close shot that looks bad. Oh well...thnx for helping me look for my flash David!
Ok here are some more pictures of Ram like I promised
Mazz
Joe Lopez was again the singer I remember from years ago..One hell of a show! I'm sorry these are the only shots I have from that show C4J. But I could always put that other shot on here..lol..que no Mera Mera? The crowd was pumping that night and Joe mesmerized everyone in the house.
David Lee Garza y Los Musicalez
Jennifer Pena
Laura Aguirre
This little girl was brought on stage at the Margarita show. She sang with Margarita and also on her own. Let me say..not only did she have a nice voice but..this lil girl could dance up a storm. I was really impressed that at such a young age she had every step down just right. We need to show support for our talented youth for they are the future of Tejano...For booking info call Martha or Luis Aguirre in Del Rio (830)774-4763
Any comments, suggestions or questions can be E-Mailed to me below.

Return Often cause this site is always

Under Construction

Anything with my logo

on it was either taken or created by me. Please don't use on another site without atleast asking me.