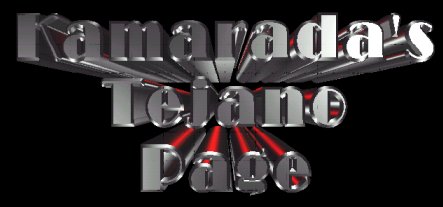 Presents



Well on the night of 2-4-99 I got the great pleasure of seeing Elida Y Avante perform at the largest tejano club on this side of the galaxy,Tejano Tx. They put on a great show, the lights were great,the music even better, very energetic show. At one point Elida asked the crowd for a moment of silence in honor of the Intocable loss, then she went on to dedicate a song to them.The tears built up in her eyes as she sung, It was a very touching moment. I got lucky enough to be seated right up front next to the stage, but I got even luckier during her break. I was allowed to go into the back room that was connected to the dressing room. I got to meet Elida, and let me assure you that she is the nicest person you could hope to meet. I also got to meet the accordian player whom turns out to be from my home town of Brownsville. I got to talk to him for a few minutes and he seemed to be a very kicked back kinda guy. I was very impressed with her and the bands overall attitude and talents.
These are some of the Pictures I took when they played at Tejano Tx
| | | |
| --- | --- | --- |
| | | |
| Ay como me duele! | Do you think I was close? | Well..I was! |
| | | |
| --- | --- | --- |
| | | |
| | Such a vision of lovliness | |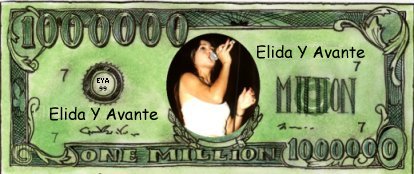 She is worth this and so much more.
Cande Aguilar
One hell of a musician from Brownsville Tx. He tore sh*t up on his solo.

My version of the perfect sunset.
I don't think the song Epi and Elida did together in this pic is on any of thier CDs.But I hope it's on the next one cause it was
Bad Ass!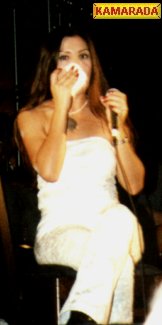 A dedication to Intocable. It was a very touching moment.
Once again my camera had the honor of shooting some pics of EyA. 4-25-99 Once again Elida and the guys put on a great show. I tell you I just love this band, not only very talented but also very down to earth.
I'd like to take this time to thank Cande for being so cool to me, you're 1 hell of an artist and guy.


Thats it for now.
Comments,suggestions or question for Kamarada can be sent below.

Anything with my logo

was either taken or created by me. Pleae do not use on another site without atleast asking me.