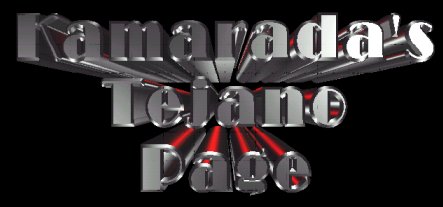 Proudly Presents
Mis Amigos
Ok this here is a section I dedicate to my friends...people that are a part of my life whether here at home or on the internet. I appreciate all the support you have shown me and your friendships. Thnx!
This is the guy u'll see me with chingos..
El Indio
My compadres
Henry and Linda
My good friend C4J and my wife sitting in the exact spot Joe Lopez was coming up with new material b4 the show.
| | |
| --- | --- |
| | |
| La Gringa, Tmom and C4J | Vato peligroso...Tman..watch that pudding! |
| | |
| --- | --- |
| | |
| My good buddy Tmom with another cool person..Jay Perez in Da Casa! | These 2 are as cool in person as they are on the net. Eddie y Rosa at Tejano Tx. All the way from Chi Town, Plazer Ese! |
| | |
| --- | --- |
| | |
| Did you guys know Joe Lopez took C4J on a trip to the Virgin Islands? What a lucky guy! | |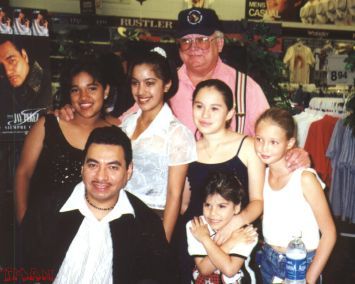 Thats Tmans precious lil one..next to The Voice at WallyMart

Lets here it for my buds from the airwaves
Rachel and Rudy Escobedo!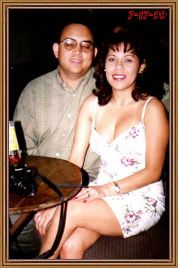 Delma and Jesse my new friends from Pharr.
Any comments, suggestions or questions can be E-Mailed to me below.

Return Often cause this site is always

Under Construction

Anything with my logo

on it was either taken or created by me. Please don't use on another site without atleast asking me