These are the few autographed pictures I have gotten.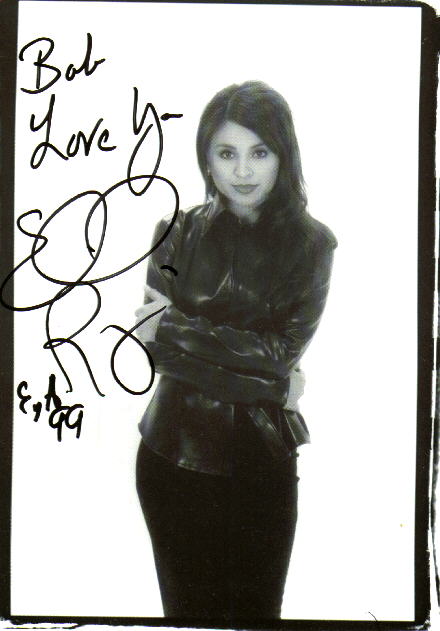 This sweetheart is the Female Vocalist of The Year!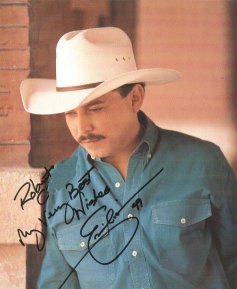 The man with that wild split.
| | |
| --- | --- |
| | |
| Vocalist of the Year...It's about damn time TEMA gave him what he's deserved. | Used to play for Jay, now on his own and doing just fine. A very talented guy. |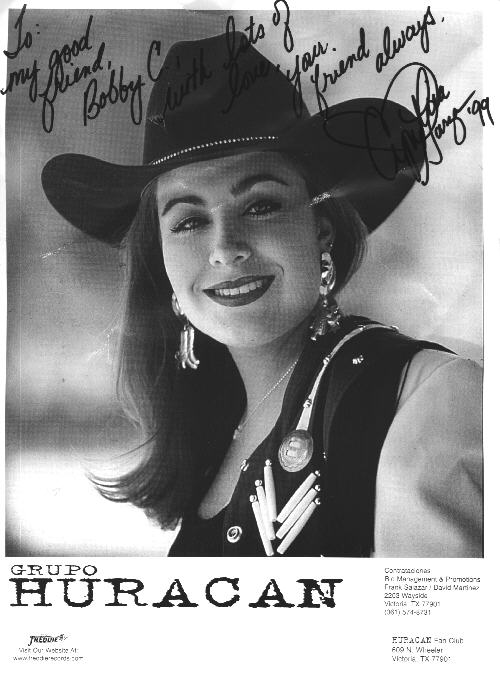 The beautiful Cynthia Garza of Grupo
Huracan.If the picture looks messed up..It is. Don't get me started in what I think of the Post office.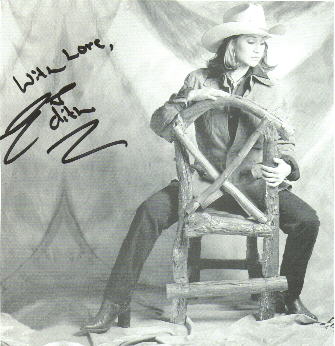 Edith from Espada y Diamante.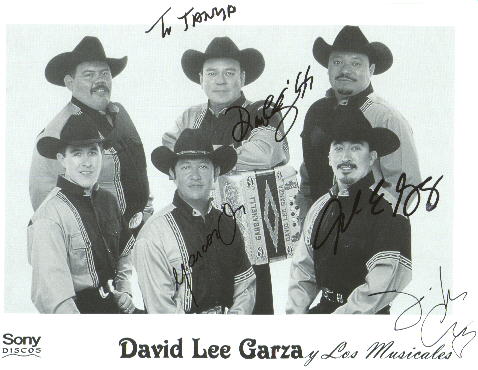 DLG has produced so many good singers that have gone on their own. And yet he always manages to remain one of the top Tejano bands around. My baby was so happy when she got this autograph. Come on Tejano Tx...Make that DLG reunion happen here in San Antonio.
I'm sure you've heard this before but, her name really does fit her well.
Our autograph of Stefani
| | |
| --- | --- |
| | |
| David Marez | David and Mark Ledesma |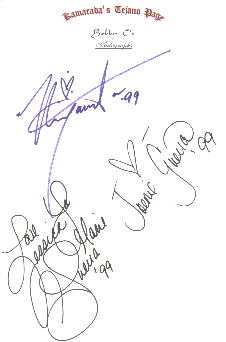 Margarita, Joenie and Jessica Guerra